As the days after a grooming session pass so does that just groomed smell. Providing your clients with a way to freshen up their furry family/friends at home is a great way for your business to increase sales between cuts and baths.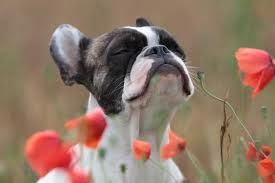 Though tails will wag, it's the clients who will be happy when their pet prances out looking and smelling fresh and clean. Oftentime, owners are asked if it's a boy or girl, so offering gender specific scents can clear the air when meeting new people. Fruity feminine perfumes for the Princesses and masculine musky cologne for the Studs are some of the gender related scents. In addition to giving a pleasant smell, many have moisturizing effects, giving an irresistible coat that's soft to the touch.
Many salons and pet stores are carrying various fragrances, deodorants perfumes and colognes to delight the snouts and noses of their clients. Though many of the big box pet stores carry a plethora of sprays, sprits and perfumes, you might want a less generic selection from a salon or online. You may find that some names and smells are familiar to what you might wear! For instance; Pucci modeled after Gucci, is a posh cologne for the suave debonair at your heels.
With so many different variety of smells and options out there, you will be sure to find one that matches pet and owner!
Be sure to add ComfortGroom's Facebook!
Best,
ComfortGroom